Doctor Who
for the first time today, and it's amazing and wonderful, etc, but I started watching the fourth episode, School Reunion, and...Sarah Jane Smith.
When Elisabeth Sladen, who plays her, died about a month ago, people wrote the most loving posts about her, and I didn't get it until I saw her on my screen for FIVE MINUTES and was yelling "SAVE SARAH JANE, DOCTOR!" at my computer screen.
It's amazing when people like that come up in life. People everyone instantly loves. I'm sorry I didn't know about her before, but I'm really glad I do now.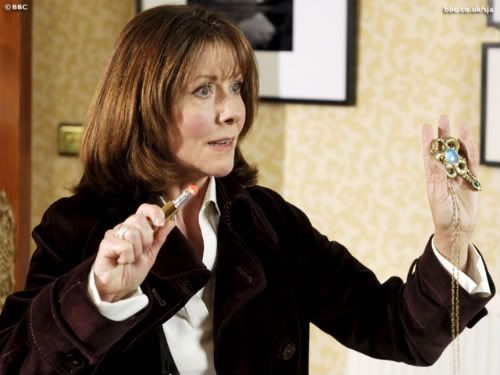 You know how sometimes you achieve an almost immediate affection for something/someone? Yes, so I started watching the second series of